HiLook
hilook

What We Offer
Looking for high performance video surveillance at an affordable price? Check out HiLook - Hikvision's offshoot brand that hits the bullseye for entry-level video surveillance with cost-effective, easy-to-use and reliable products and services for small- and medium-sized projects.
Featuring IP, analog, and transmission solutions, HiLook offers ideal choices for a wide range of basic security needs.
Moreover, you can now manage your HiLook devices with HiLookVision, the latest video management software, both on PC and on mobile. Tailor-made to be compatible with all front- and back-end products of HiLook, it offers functionalities like live view, video recording, remote search & playback, file backup, scheduled storage, and alarm management.
                                                                                                                  Product Categories
Network Video Recorders
Easy installation, high quality, and usability define Hilook's Network Video Recorders, an ideal choice for video recording and management in smaller surveillance systmes.
PTZ Cameras
PTZ cameras offer smooth pan, tilt and zoom capability with high quality imaging for clearer view with greater coverage.
IP Kits
An IP kit with cameras, recorders, and accessories that meets the most basic requirements for a small surveillance system.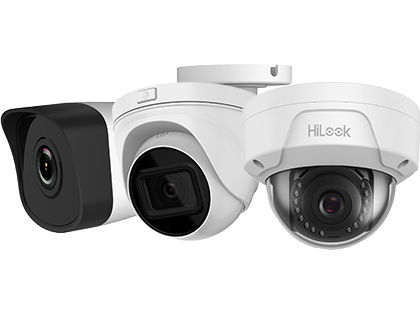 Network Cameras
Network Cameras are professional solutions with high definition and stable imaging designed for a wide range of video surveillance applications.
Value Cameras
Turbo HD Cameras
Turbo HD Cameras provide easy plug-and-play through coaxial cable, delivering quality images with durability. 
DVR
Manage cameras and recordings with Digital Video Recorders that provide great compression technology and an easy-to-use user interface.
---
For any HiLook product-related questions, please contact HiLook technical support at 888-901-8033.